calls for Micromax A63 Canvas Fun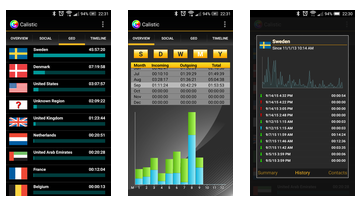 An application that will provide invaluable assistance to all who are very much talking on a cell phone, it will help to understand many things that often do not pay attention to us.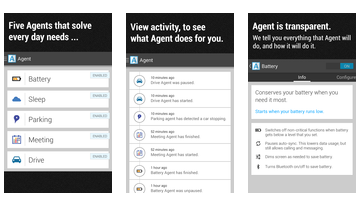 Each of you encountered a situation when your favorite smartphone calls at the most inopportune moment, but the program Agent - do not disturb & more willing to help you avoid these negative situations.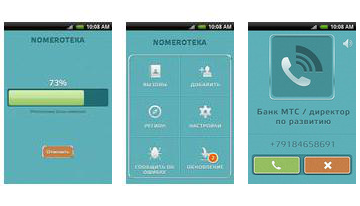 This is a great app Nomeroteka caller for your android phone and at the same time a great base containing most pressing numbers on Russia. Now no secret calls, no mysteries, all communication will be clear and you will always have the right information about the interlocutor.
Nights Keeper program is true and reliable keeper of your sleep, which is ready to protect you from unexpected night calls or messages. The essence of the application is to create lists, one will be those contacts whose messages or calls you will hear at any time, at another, tied to the time span will be those who will not bother you.
Video Ringtone Maker - Very good app with which you can set video ringtones for your phone.
Call Recorder Total Recall - Introducing the program Total Recall Recorder, which in fact is one of the best for storing voice and audio information. The program allows you to record phone conversations, and also functions as a normal voice recorder to record voice memos, etc.
CallTimerPro Free - limiting the length of calls with auto-hang up and call back.
AutoRecall - The application will automatically save and re-number when the signal "busy" or in the absence of a dial tone. A pause between sets of beeps numbers have to exist separately. Before the ringing lasts until such time as long as you did not get through or did not stop ringing until vruchnuyu.Udobna programm is now available for the family of smartphones based on Android.
Pops - Make your Android phone alerts with fun animations and videos! Pops will notify you about incoming messages - whether emails, SMS, Facebook or Twitter - with stunning screen videos and animations from an ever-growing gallery.
Total Recall Recorder-Introducing the program Total Recall Recorder, which are in fact one of the best for storing voice and audio information. The software can record phone conversations, plus voice messages and voice metki.Eta program extremely convenient - Recall Recorder keeps the sounds in a variety of different formats, as well as a bonus - a record can be divided into categories and write to specific categories of specific records.
© 2011-2019 mob-core.com |