football for Micromax A63 Canvas Fun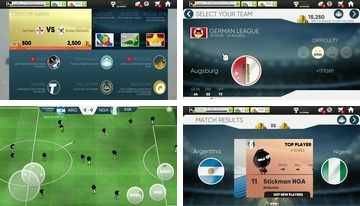 The second project on football for today, which as it turned out, also has a complaint, but about this a little later, you need to disassemble the game in more detail, is not it?

Already today, the next World Cup starts, so for fans of this game today we have two projects and we will start with a less dynamic project;)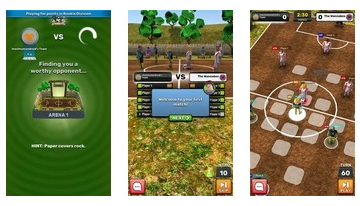 Thanks to the looming world football championship, more and more games appear on this topic, which is not surprising, the next six months, the demand will be on top!
Continuation of the original game about football, which is very relevant on the eve of the start of the next World Cup, in addition, the first part came out quite popular;)
Another online bomb from the famous studio, which this time is aimed at football fans, which, fortunately, the network has enough!
Once a very famous football manager 11 × 11 was extremely popular, but then began to lose ground, however, having appeared on the android plans to bring them back!
What happens when you combine several popular destinations? Perfect and popular game! In this case, we decided to combine humor, football and online!
No sooner had the passions die down by the previous game where soccer had to play using the car as there was almost an exact copy of the game ...
Many developers like to release a continuation of its successful projects, in this case the situation is similar, but now the game is perceived quite differently ...
Greetings from the 90's, when the pixels of the games in the eyes dazzled! I offer to play for a football player, the striker on goal of the enemy team at the stadium filled with fans.
Continuing the football theme I want to offer you the option of football simulator is now available from known developers, but whether there is something new - that is the question!
The championship "Euro" in the world of football continues to excite many fans, but to the memory can fade very quickly evaluate new game about football;)
© 2011-2017 mob-core.com |