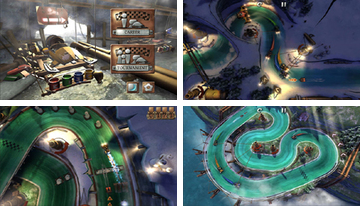 Game Slingshot Racing is a racing game featuring original and designed specifically for devices with touch screens. Performed in an old-style race when his racing car you are watching a bird's eye view, and so can prepare in advance to the rotations of any complexity.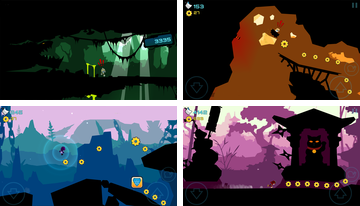 Was previously a good game Gear Jack, many liked it, but did not use strong popular, so the developers decided to release a new part of this game!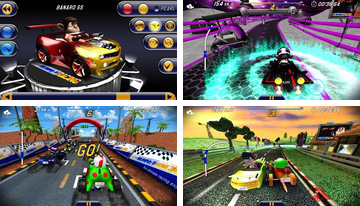 What can I say about the race from the developer is not the most popular with rich gameplay, nice graphics and physics acceptable? Immediately, only one - the game unfortunately will be paid.
This game - a full RPG-shooter in which you will find complete freedom of action, uncharted planet, and many terrible enemies that are not only aggressive, but also deadly.
Saving the world again! Only this time, the world will be a little unusual, in any case, so we have not seen yet, but just the same as the last game dubbed the dreamer;)
Fresh shooter is quite well-known developers who offer us stroll through various space stations and restore order there, shoot all!
Role-playing game for android, the age limit is 18+ abut the bar, due to "extremely violent scenes," we just can not miss this!
Quest recently went pretty strange, or rather perhaps even primitive, but this is more like it! It is a quest where you have to swing a sword!
If someone misses the games on such a thing like the Gameboy, then this game will be your opportunity to plunge into the world of nostalgia and retro entertainment, hi-classic!
A new attempt to make the owners of androids a little closer to the cosmos, showing them beautiful planets and modern graphics, well, why not? The game is really beautiful!
© 2011-2017 mob-core.com |