skipping rope for android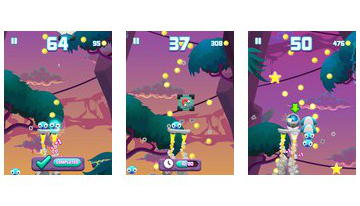 The original arcade game that will launch you into space, at least, try, and you have to learn from this maximum value and perform all the tasks!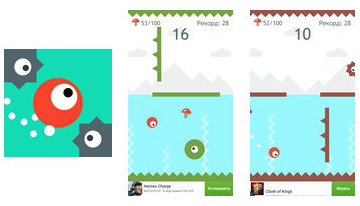 As I wrote a little earlier, studio ketchapp, the authors of the project decided to go a little further to the already existing range of products, offering the second part of the popular game!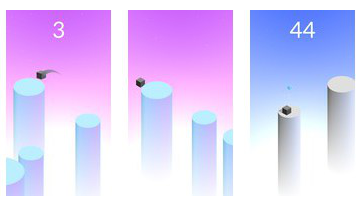 If someone is bored by such designers as the Ketchapp, then do not worry, they are here with a new game, which fully supports their old theme, Getaway
Have you ever thrown a water bottle? I am sure that, yes. And in the room were thrown? If not, then I recommend to fill this gap by this game!
And we have a simple but fun arcade game. Toy Sense is to advance character as smiling square up from platform to platform.
Excellent arcade game for those who like action and a skipping rope, quite stylish and very hard, which means many hours of gameplay! Is not it wonderful?
Today's games from Ketchapp, because they continue to do it, to do high-quality and do a lot, but we have a long time they did not appear, so making up for!
New skipping rope for android, and this time it's real skipping rope, which takes a lot in this, which is quite logical, there is a trampoline!
Pretty primitive runner, in which we will have to jump from vine to vine, but it is only at first glance, the reality is quite difficult and will have to sweat!
New arcade game from already known to us developers ready to please us with fresh emotions that you are sure to experience, because everything that happens here is extremely difficult!
Another jumper, who can make you happy, not only dynamic gameplay, but interesting feature, which differ in almost all projects from these developers;)
It is easy to look at the arcade, which is able to destroy your nervous system and cause break your phone if nerves are undermined by other, similar games! You dare?
© 2011-2017 mob-core.com |