weather for android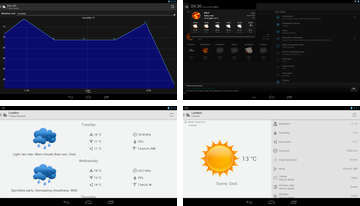 UNIWeather - an application that has recently become available for devices Android, which allows you to view the weather and having a lot of various functions. Comfortable and convenient user interface allows you to easily navigate the application, you'll always know the detailed information about the weather in your chosen city or region.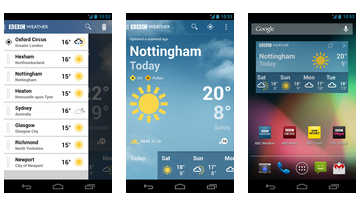 BBC Weather app combines the ability to always know the exact weather forecast from the famous news agency and stylish widget that can decorate your desktop. Wherever you are, build your pans correctly, knowing the weather forecast you are ready for any surprises her, so they will never spoil your mood.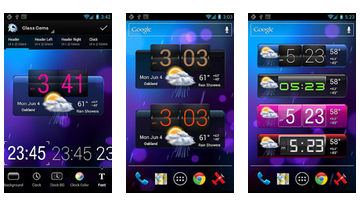 HD Widgets app is an indispensable set of widgets in high resolution for your android, ideal for both tablet and phone for. But keep in mind that they are focused solely on higher resolutions, otherwise the meaning is lost.
Weather Live app will allow you to make your android real weather station, insanely beautiful and informative, not inferior counterparts around the world. Any weather is beautiful - this application proves it.
Program HD Metallic Widgets is a set of very stylish widget for android made ​​in metal style. The elegant and quite simple, they are perfect for any desktop, iron is always in fashion.
Animated Weather Free - a beautiful and realistic weather widget android. Video effects such as snow, rain, bright sun, fog, most realistically convey the atmosphere of the street more than 55,000 cities in the world, the weather forecast is compiled in a detailed form and is divided into morning, afternoon, evening and night.
© 2011-2019 mob-core.com |