mail for android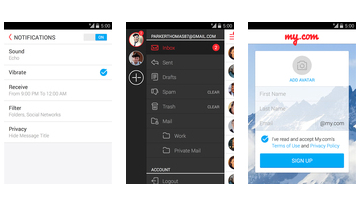 Any Internet user today anyway uses e-mail, given this need MY.COM developers created a very handy app for your android!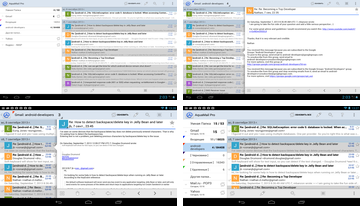 Appendix Aqua Mail - e-mail program is very user-friendly solution for all android version 2.1 and above, which will allow to use mail faster, more convenient and more, combine many of their mailboxes, which are even on different domains and, at first glance, nothing to each other unrelated.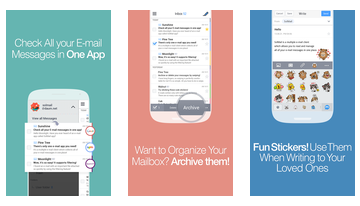 Appendix SolMail - is a powerful client for the use of e-mail that will allow you to manage all your accounts and e-mail messages in one application! This client also supports various email services via standard Internet email protocols: IMAP/SMTP/POP3.
The program is aimed at Mail Mail.Ru mail.ru all users who want to quickly and comfortably use their email on the phone. Wherever you go, your mail will be with you at last it touched people and Android.
MailDroid - email client for Android, supports many popular email services. The program allows batch processing of messages, display the information in the status bar.
AndroMail - email client for Android.
© 2011-2019 mob-core.com |