speed for android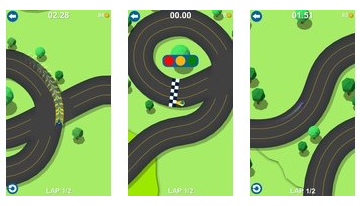 The novelty, which on the one hand is a race, on the other hand is a pure kind of arcade, where you will have to drive something remotely reminiscent of cars ...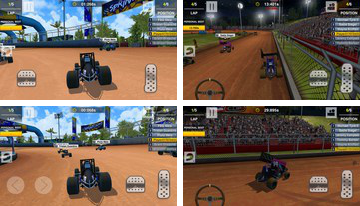 Fresh races for android, the protagonists of which will be cars of the "buggy" format, which already means a sea of ​​driving and dangerous situations, and here developers also "tried";)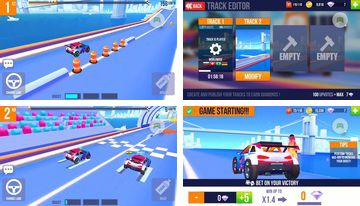 A novelty that will please all fans of racing, but racing is not the most familiar format - there prevails the feeling that the cars are toy, however, the competitions are more than real!
Continuation of the race from one very notable and fairly well-known series in which you could be worn at tremendous speeds on water scooters, propose to continue!
Due to the name of this game is such a thing as a "hardcore" acquires a completely new meaning, of course, Harkor on Android a lot, but this ... well, see for yourself!
For those who like dynamic games that make the work on its response speed is perfect about this copy turretless human nucleus!
Straight from the tin race from Russian developers who decided to make the race, which for some reason, we dip into the world of Japanese dredge it, however, is not the essence of the case, check!
Tough race to drifting today we have already had, now is the time to remember the different type of racing - drag racing, which is also new and also has its own characteristics.
For those who think that the BANDAI NAMCO can only do old-school game - a worthy response in the format of the race, the race is a very modern!
What will happen if you take the coolest and famous sports cars, flatten them and start to race on the same track? Get this game, to put it simply - the new cartoon racing!
Once again, the race! Here are just a decoration in these races is very unusual and perhaps for someone places and strange, but give them a chance, because a lot of good in them, too, there is!
This time you do not expect ordinary race, but a real controlled drift, because the usual race is boring - everyone can go straight, but sideways ... can?
© 2011-2017 mob-core.com |