fish for android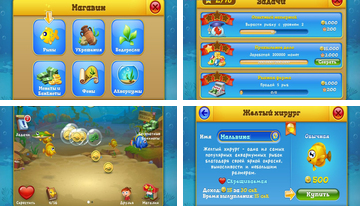 Very popular today developer Playrix invite all owners android become breeders fish playing in this great simulator aquarium fish create your kingdom!
Annex My 3D Fish II is an evolution of the already known applications - interactive live wallpaper for your android, where all the focus is on small fishes. The second part of the program did not change the concept, so you are waiting for all of the same cute fish, but more of them and they are much better!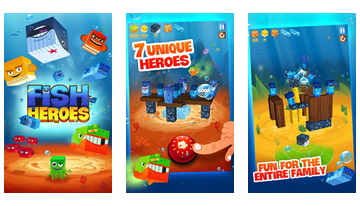 Game Fish Heroes is also a puzzle, too, with beautifully-crafted physics, but have been told about the problems of the underwater kingdom where small fish terrorizing the Mafia, consisting of large and evil sharks. The mesmerizing ocean environment and a set of logical tasks that could be better?
Appendix Ocean Aquarium 3D Lost Temple to continue the marine theme wallpaper for android, this time you will find a sunken temple and its beautiful 3D visualization. The mystical island was flooded and is now only available to you all his secrets.
Option get by living with the seabed and fish. They can be fed, by double-tapping the screen. There are three graphical skins, choose the number of fish.
© 2011-2017 mob-core.com |