farm for android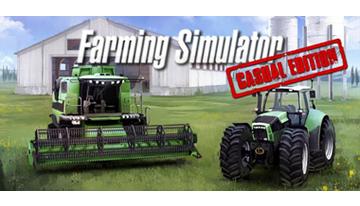 Game Farming Simulator allows you to become a farmer, and it's not the usual farm in which all play, this farm is real, and combines with the ground. So step back from the bustle of the city and head out to the suburbs, on their own farm in a small village.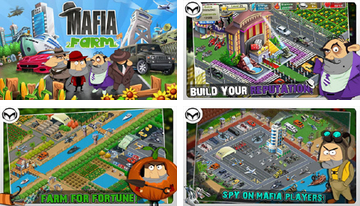 The game Mafia Farm will give you an opportunity to implement the mafia resources (money) through the development of agriculture. Where it is necessary to take money for weapons, ammunition, cars and homes, and the need to pay salaries. Erect individual and unique base, find, capture or buy rare vehicles and buildings, not forgetting about their own safety.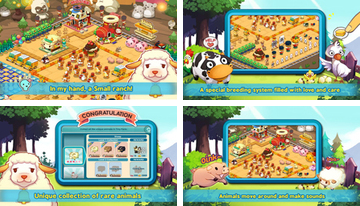 Game Tiny Farm ® refers to the popular genre of the "farm" to represent that does not need, and all so well-known and understood than have to deal with. This farm is different excellent graphics and catchy models of animals and buildings.
The game DragonVale from the context of "Farms", only here it is necessary to grow dragons, these games are gaining popularity at the android, so that fresh load of vote. Cross your breed and get the rare dragons, it's more interesting than it sounds ;)
Dragon Story: New Dawn is a variation of the very popular genre today, "farm", only this time in the garden you will not grow parsley or carrot and dragons! Develop your island and cultivate a lot of dragons, it's a very fun and entertaining.
My Singing Monsters game has great potential because it combines a simple economic strategy genre (something like a farm) and the music database. Grow a charming monsters and make them real talent!
Green Farm - here you can feel like a farmer. Create your perfect farm. Grow on her livestock, crops, produce natural organic products easily.
Tap Ranch - Create your own virtual farm! Produce cheese, drinks cakes!
Farm StoryTM - Welcome to the farm, where you and your friends can grow fruits and farm animals.
Solar Farm - a stunningly exciting and vibrant farm simulator, this is exactly the kind of game that does not let go of Computer monitor on for a minute, the continuation of the series game Farm Frenzy for your android. Solar farm on android platform does not lose the dynamism and attractiveness, you are still waiting for beds, fertilizing, watering and hungry sheep.
Papaya Farm - Online client for the farm. The meaning of the game is simple and straightforward and simple, grow fruits and vegetables, watch the watering and destroy parasites that sell their products on the market, buy seeds and equipment, earn their ranking and become the most successful gardener, but watch out for traffic.
© 2011-2017 mob-core.com |