robots for Motorola MILESTONE 3 XT860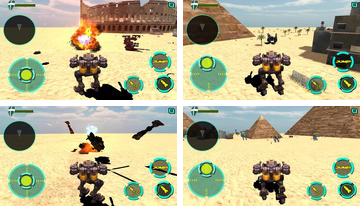 And what if we take the usual format like "tanks", and instead of tanks launch robots there? Approximately as one of the developers once thought, and such games appeared ...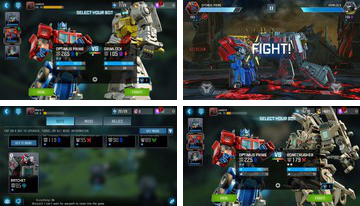 Another example of how developers can "parasitize" on extremely popular franchises, however, in this case it will be better to call a symbiosis!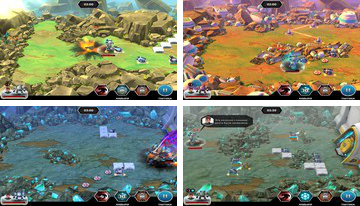 A new role-playing game, released in the genre of "strategy" with clearly predominant elements of the role-playing game, offers us to go to the future and take part in the war of robots!
The strategy for your android which will fall under your command squad robots, which are destined to win their portion of the land on a distant planet!
The new arcade game for android, which developers have not stinted on even plot! We implemented a rather interesting design and is actively gaining popularity;)
This complex and paid game created for a small audience of hardcore that is not enough to love when bullied over them, so also are willing to pay for it! That'S Funny ...
In this game you will discover a fun opportunity to shoot the robots in the world of the future, where they rebelled and decided to destroy all the people, so that the defensive - a matter of honor!
In this game you have to save the galaxy cleaving an ice cream truck plunged into the futuristic world of sweets and ice cream that robots just love!
Robot Wars Online game is one of the few MMORPG which brings together under its wing iron beings, namely robots that evolve according to the rules of the genre, and you are helping them with this!
ROBOCOP game for android is the official re-creation from the creators of retakes of the same movie, whose world premiere is scheduled for January 30 this year! Soon, millions of people will see this masterpiece in a new light, as long as you can run and shoot on android ;)
The game Max Steel: Rise of Elementor you take control over the management team turbo - the main characters of the game, in which well-mixed genre runner with dazzling battle system and epic battles with the bosses that delivers a maximum action here literally!
Asterogue game will tell you about the next robot uprising that unconscious reasoning and decided to take over the planet by destroying all life. But today they were not lucky, your hero will be ready in every way to turn them into scrap, select their arms, moving from location to location, moving to new battles and turning all their plans in tatters.
© 2011-2017 mob-core.com |