Physics for HTC Desire Q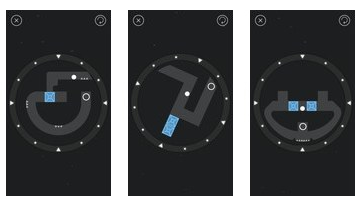 An excellent arcade game, to which the definition of a "puzzle" clings, but, unfortunately, the brains will not help you very much, but dexterity and some skill are necessary.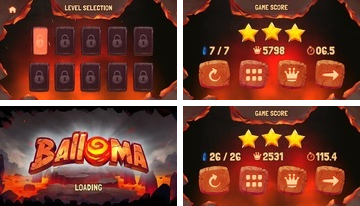 Rather familiarizing, rather than a full game, the fate of which we can influence by accepting it or rejecting such a format, so, look and read!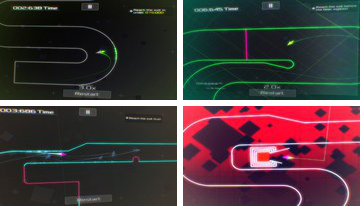 Racing, drift, excitement and adrenaline ... a normal person immediately imagines pumped cars that growl and smoke with rubber, but no ... today everything will be a little different!
When you get tired of unbridled action and other Encyclopedias offered by most of the games out there! For example, to become a bartender and make some delicious cocktails;)
Today announced the day of minimalism, so that the game will be relevant, the first prompt you to manage antimatter is extremely simple but addictive as usual;)
Papa Pear Saga - this is a unique and fun game in the genre of arcade-puzzle game for mobile devices on android. You have to take over control of the crazy daddy Pear, which still rages energy and he just can not sit still, so try to put all his energy in the right direction!
Game Extreme Forklifting can safely claim to be the best flight simulator truck among all other Android-at least because I have not seen the other ... But even if they are, but remained far in the past, so the thrill and excitement of a thrilling driving experience you provided.
Game iShuffle Bowling 2 is designed for those who love bowling, but a little tired of the classic version of it, which actually is pretty boring, especially if you play often. It is for these people, and we made this game, which will reveal a completely different, completely new world of bowling, such as you have never seen before.
Shooting Showdown game it's the same application that has forever changed the genre of FPS, creating a unique and inimitable world while shooting range, where you can battle against your friends, enemies or any other person in the world, one way or another you have to shoot shoot and shoot again !
Gotta Feed Garp game offers you to plunge into your own special world and enjoy a fun adventure. This game is based on good physical model is perfect for the whole family as well as play it very simply, is much more difficult to achieve solid results.
Game Pocket Trucks is a new word in physics for android races, giving you the opportunity to have fun with new toys ;) You will find many routes, where the main task - to find the shortest path, showing the best time or ahead of the other racers, anyway, it's great fun!
Game Pick Up the Star is a challenging puzzle game based on physics and makes you a very good poraskinut brains. Among other things, she has managed to win the title of the most anticipated puzzle this year, so the mash gyrus and start!
© 2011-2017 mob-core.com |