Version: Android 4.0 (Ice Cream Sandwich )
Processor: Qualcomm MSM7227A, 1Ghz)
Display: 4.0", 480x800 px
Dimensions: 63.1x121.5x10.5 mm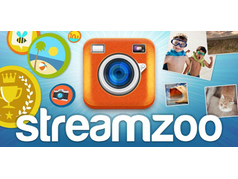 Streamzoo program is designed for those who enjoy taking pictures and still loves to do it nicely, and do not hesitate to share these photos with friends and family. Shoot, process, and show off to your friends, they will all - envy and ask, "How did you do that? '.