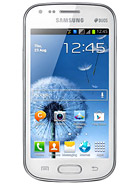 Version: Android 4.0 (Ice Cream Sandwich )
Processor: Qualcomm MSM7227A, 1Ghz)
Display: 4.00", 800x480
Dimensions: 63.1x121.5x10.5 mm

Dino Chaos - immerse yourself in the world of the dinosaurs, along with this game! The character, FBI special agent Brad Fisher, who was assigned to look for the two missing FBI agents. In the course of the investigation, he discovers the lair of the dinosaurs, which he would have to kill to survive and save his friends.